Quality installation for over 45 years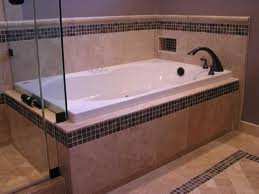 About Me
I grew up in the ceramic tile business, as my father was a ceramic tile installer.
I have seen the tile business change drastically over the years.
As new products come to be, the installation of ceramic tile has evolved to accommodate such products. It's an ever-changing and necessary learning experience.
Services
If you are looking to build a new shower, repair your leaky shower, add a new bathroom floor (and/or walls) or even install new tile in your entire house, porch or patio, I can get the job done. I also install wood and laminate flooring.
I am dedicated to completing your project (large or small) with quality results, on time, and within your budget. Make my number the last one you call!
I will make your dreams a reality. You are only limited by your imagination....
Additional projects.......
Qualifications
I have over 45 years of experience in the ceramic tile trade, spent 16 years in Lafayette, LA, and am familiar with all phases of ceramic tile, marble, slate, wood, vinyl and laminate flooring, brick pavers and stacked stone. Want to build a new shower? No problem! I am professional and reliable. Just remember, the lowest price is not necessarily the best price. I have professional associates that can work with me on any large projects, as needed. .... Your satisfaction is my goal!
If you need decorating ideas, a free estimate or just advice, please call or email me!
JOHN SASSER
(337) 370-7303
Westminster, MD 21158